About Us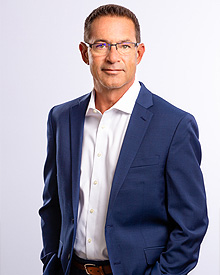 This email address is being protected from spambots. You need JavaScript enabled to view it.
Cell:
239.823.0442
Office:
239.542.1075
Terry Mell
With literally thousands of real estate agents in our local market, it can sometimes be a challenge to find an agent with the market knowledge, experience and skill you'd want and expect from a realtor...UNTIL NOW!
Terry Mell has been a resident of Cape Coral since 1991 and has been actively involved in the real estate market since 1998. In 2002, Terry joined Miloff Aubuchon Realty Group and Aubuchon Homes and has consistently been the companies' "Top Producer" year after year. With over $375 million dollars in sales volume since joining Miloff Aubuchon Realty Group, Terry Mell gets the job done. Specializing in Residential Real Estate, Waterfront Property, Vacant Land, Investment Property, and Short Sales & Foreclosures. Contact Terry for all of your real estate needs.
"TEAMWORK" Together we accomplish the extraordinary!
Designations. Memberships and Associations:
Broker-Associate
CSP (Certified New Home Sales Professional)
National Association of Realtors®
Florida Association of Realtors®
Cape Coral Association of Realtors®
Lee County Building Industry Association
National Association of Home Builders

Sherry Sierra
Sherry was born in Alexandria, VA and moved to Cape Coral in the summer of 2005 with her 2 sons and daughter, Mark, Dillon and McKenna, with the goal of providing a carefree and relaxed lifestyle for her children. She began working in the world of real estate in 2014 after spending a number of years in the HOA/Condo Association management division at Cape Harbour, a popular boating community/destination in SW Cape Coral.
Since doing so she has worked with Terry Mell; top producing agent at Miloff Aubuchon Realty, assisting him in the day-to-day activities that come with maintaining multiple listings and successfully closing sales while gaining hands-on real estate experience.
Her favorite aspect of the business is building relationships and working to help their clients reach their goals. She lives by the philosophy that success is measured by positive experiences both professional and personal that a person can create in others' lives and that is what she lives and strides for every day.